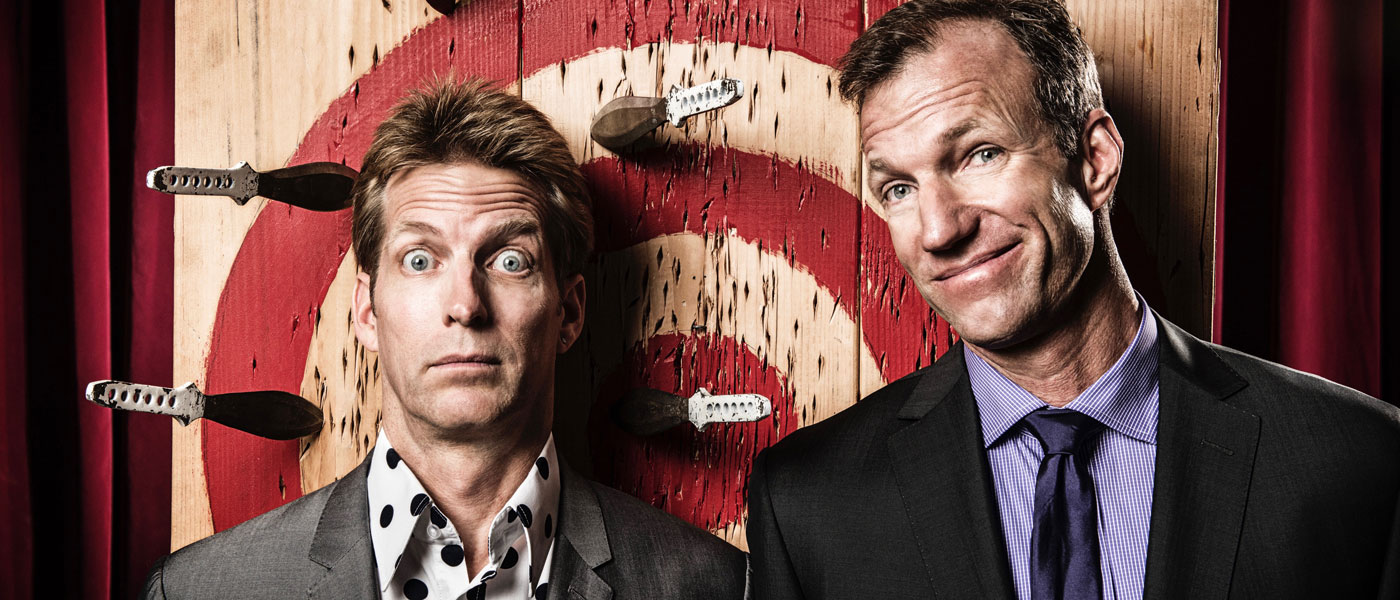 "They bring a whole new meaning to the term 'teamwork.'"
Business People Magazine
"Spirit-lifting and soul-filling, after a year of isolation – just what the doctor ordered!"
Ingersoll
"What can I say… Jon and Owen blew the roof off the place – again!"
The Sireno Group
"Classy, jaw-dropping & hilarious."
Los Angeles Times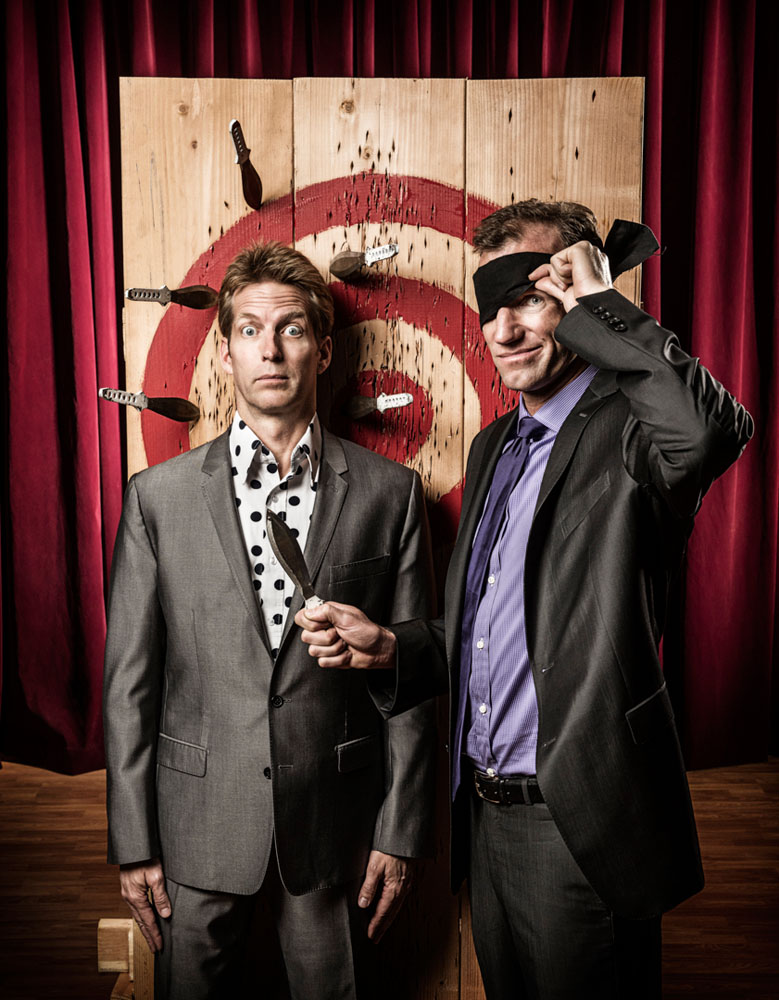 Ready to have some fun?
The Passing Zone delivers a high-octane presentation that is full of big laughs, wild stunts, and hilarious audience participation.
They were finalists on "America's Got Talent," regulars on "Penn & Teller: Fool Us," performed on "The Tonight Show," at the White House, and hold four Guinness World Records.
After many years headlining theaters, performing arts centers, and special events, and opening for such comedy legends as Weird Al Yankovic, Bob Newhart, George Carlin, David Spade, and more, Jon Wee and Owen Morse now travel the world performing at meetings, conventions and conferences, for companies and organizations of all kinds.
When it comes to entertainment and dynamic keynotes, these guys are the best in the business.
---

Corporate and Keynote Entertainment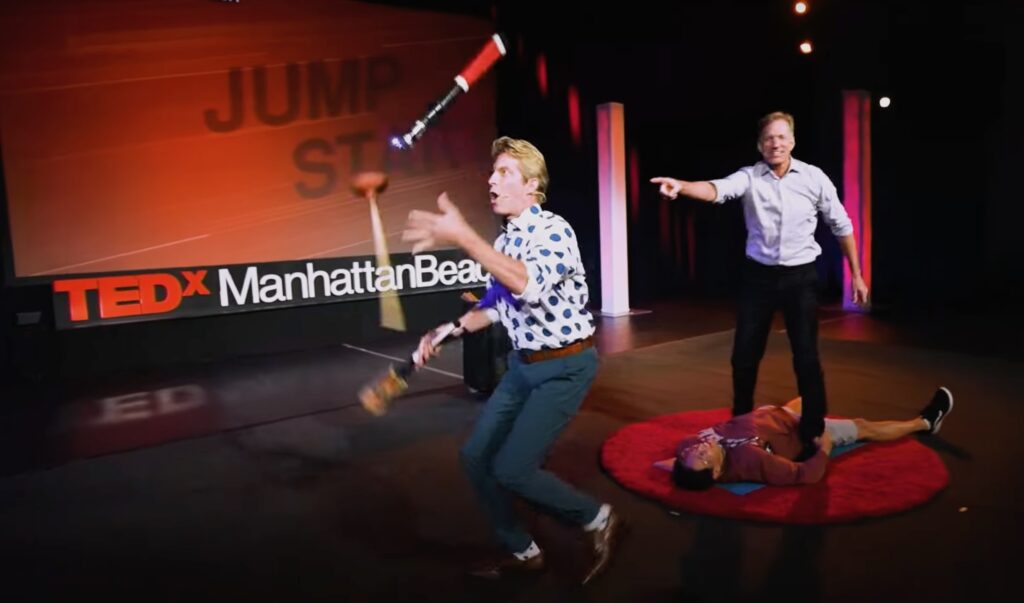 Whether you're looking for pure comedy entertainment, or a hilarious keynote performance offering a new perspective on success, The Passing Zone are your go-to guys.
They customize each performance, bringing your people onto the stage to become stars of the show, and they get audiences howling, cheering and laughing until their faces hurt!
Wake your people up for that 8am General Session.
Break up a long day with bursts of thrills and laughter.
Keep the energy going after your black-tie award banquet.
Send everyone home with smiles on their faces, renewed energy, and their minds on excellence, performance and cooperation.
Apply I.C.E. and Elevate!
Onward and upward. Jon and Owen will help your group elevate, and reach new heights of success. And have more fun!
They will take your people on a wild ride, full of laughter, crazy stunts, audience interaction, and mind-blowing skills, while showcasing three cornerstones of success: Innovation, Collaboration, and Execution (I.C.E.). These three concepts are crucial for the success of any group, and The Passing Zone creates an uplifting experience while demonstrating these ideas that will help your group become a high-performance team.
Teamwork: The Power of Partnership
Jon and Owen don't just talk about teamwork – they DO it. The Passing Zone shows your people how to be a high-performance team.
It takes trust, cooperation, communication, and practice. Chainsaws fly through the air, audience members become part of the team, and your group will laugh, gasp, and wipe tears from their eyes during this hilarious keynote from one of America's most dynamic performing duos.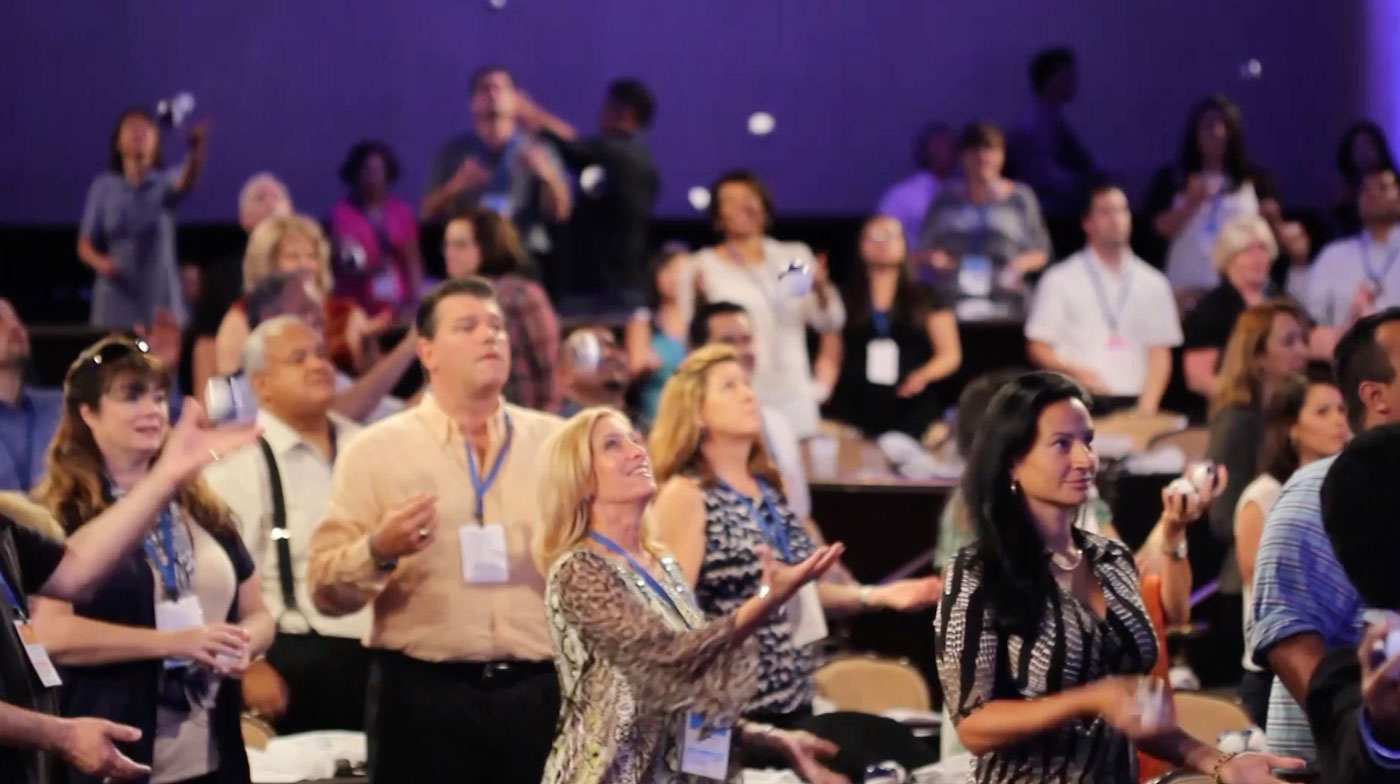 The Learn-to-Juggle Experience
Sometimes goals can feel daunting, almost unattainable. When we ask a group of people how many believe they will learn to juggle in 45 minutes or so, only a few hands go up. But after we carefully guide them through step-by-step instruction, starting with one ball, and simple moves, and so on, by the end nearly everyone has learned to juggle!
"Owen and Jon make juggling ridiculously fun. They helped our Olympic athletes develop eye-hand coordination, anticipation, timing, and spatial awareness, and challenged them to grow."

Bronson Hamada, Surf City Optometry, Olympic Vision Performance Provider
Nearly every group is faced with goals, challenges, and benchmarks for success. The leap from where they are at the beginning to where they need to be is often intimidating, and can create anxiety, fear, and inaction. In this fun, interactive juggling session, we show everyone that if you simply take one step at a time, and just do the next thing, and then the next, and the next, before you know it you have reached and even surpassed your goal.
That's the key: tackling small, doable steps, one at a time, and you can reach even the loftiest of goals.
Another thing that holds people back from reaching their full potential is fear of failure. Nobody wants to make a mistake and look foolish, therefore they are hesitant to try anything new. Your people need to be willing to push themselves to improve, try new things, and test the limits of their abilities. Learning to juggle does not happen without mistakes. Doing something incorrectly and learning from those initial setbacks is part of the process of achieving excellence. As your people learn each new step toward juggling, they learn to accept and even embrace mistakes. They see everyone around them also experiencing the same thing – dropping, picking up, and trying again. And everyone improves!
This hands-on experience brings everyone together. They are on their feet, they are concentrating, trying something new, helping one another. And, most importantly, they are laughing as they learn. They are doing something both mental AND physical at the same time. They are learning at different paces, and they are watching and learning not only from Jon and Owen, but from one another.
Olympic athletes, NFL players, and corporate groups everywhere are reaching out to The Passing Zone to help them improve, help them learn how to learn, increase brain function as well as physical coordination.
In addition, juggling is a perfect way to take a 5-minute break in one's work day to clear the mind, get the blood flowing, the brain working, and put a smile on their face. It is a skill that can improve their productivity, their happiness, and something they will be able to do for the rest of their lives.
Jon and Owen are excited to get your people laughing and learning and thinking differently. Be sure to give your people this exciting, interactive, hands-on experience.